Educating the Public
For over forty years, 9-1-1 has served as the vital link between the American public and emergency services. Educating the community about the purpose and proper use of 9-1-1 has contributed in large measure to the incredible and ongoing success of the emergency communications system as a whole.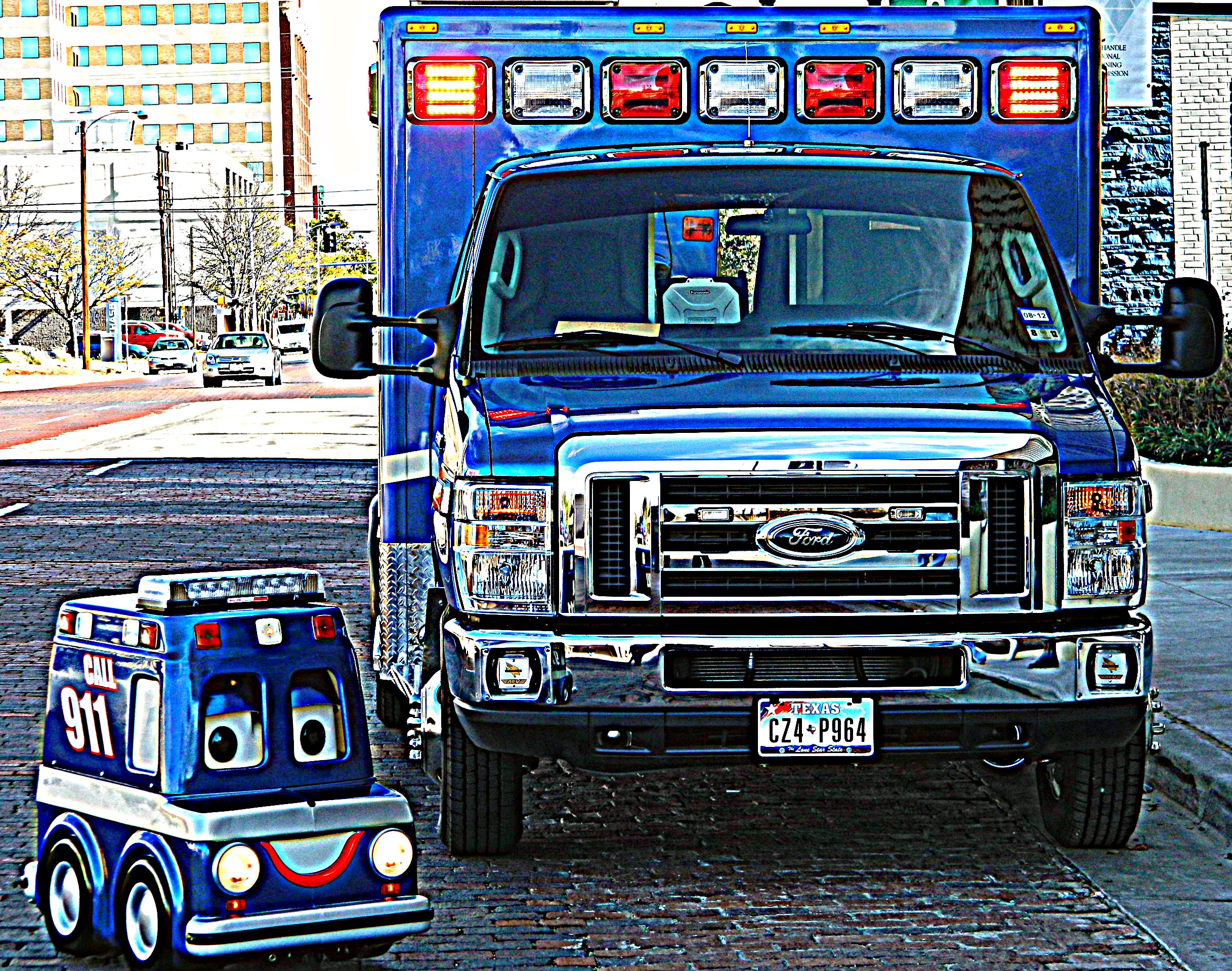 Andy the Ambulance
The 9-1-1 Network is always seeking opportunities to educate our panhandle communities on 9-1-1 and the critical role Telecommunicators play in public safety as a true first responder. We want to inform the Texas Panhandle about the 9-1-1 emergency system by building relationships with the local media. Also, utilizing social media through face book, twitter and instagram, will help further educate the public and highlight the positive work that is accomplished everyday in each 9-1-1 Communication Center.

Lastly, we want to reach out through farm and ranch shows, local parades, student and citizen academies, tours of the local 9-1-1 Center, connecting with and educating elected city or county officials and last but not least, working with children in local schools in an effort to put a face to 9-1-1.
Request an Appearance for an Event
If you are interested in the Panhandle Regional 9-1-1 making an appearance or helping with an event, please contact Mandi Jones at the Panhandle Regional 9-1-1 Network.